Speakers
ReFrame offers a unique blend of intellectual rigour and practical theology by engaging a wide variety of teachers and practitioners. Each episode features world-class lectures by Regent College professors, real-world examples from practitioners, and insight from prominent Evangelical thought leaders.
John Stackhouse
Samuel J. Mikolaski Professor of Religious Studies and Dean of Faculty Development, Crandall University, Crandall University
Interview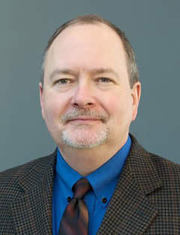 John Stackhouse has published more than 500 articles, book chapters, and reviews in the history, sociology, and philosophy of religion, in ethics, and in theology. He has authored seven books and co-authored, edited, or co-edited seven more. His commentary has been featured by major North American television networks, many radio stations, and print media as diverse as The New York Times, The Times Literary Supplement, The Atlantic, Time, and Reader's Digest. Dr. Stackhouse serves as an advisory editor at Christianity Today, a contributing editor at Books & Culture, a columnist for Faith Today, and a blogger for The National Post.