Speakers
ReFrame offers a unique blend of intellectual rigour and practical theology by engaging a wide variety of teachers and practitioners. Each episode features world-class lectures by Regent College professors, real-world examples from practitioners, and insight from prominent Evangelical thought leaders.
Andy Crouch
Author, Partner for Theology and Culture, Praxis
Interview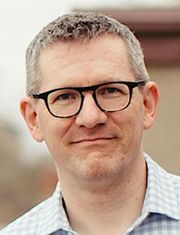 Andy Crouch is the author of Playing God: Redeeming the Gift of Power and Culture Making: Recovering Our Creative Calling. In December 2012 he became executive editor of Christianity Today and was also executive producer of This Is Our City, a multi-year project featuring documentary video, reporting, and essays about Christians seeking the flourishing of their cities. Andy serves on the governing boards of Fuller Theological Seminary and Equitas Group, a philanthropic organization focused on ending child exploitation in Haiti and Southeast Asia. He is also a senior fellow of the International Justice Mission's IJM Institute. He lives with his family in Swarthmore, Pennsylvania.