Speakers
ReFrame offers a unique blend of intellectual rigour and practical theology by engaging a wide variety of teachers and practitioners. Each episode features world-class lectures by Regent College professors, real-world examples from practitioners, and insight from prominent Evangelical thought leaders.
Christine Lee Buchholz
Board Member, Restavek Freedom Foundation
Practitioner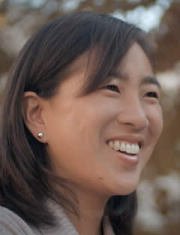 Christine Lee Buchholz currently serves as the Vice President on the board of directors for Restavek Freedom and as a board member on The Washington Institute for Faith, Vocation & Culture. She was a student of development economics at the London School of Economics and graduated from the Kennedy School of Government at Harvard University with a Masters in Public Policy, including coursework in non-profit management and social entrepreneurship. She has over ten years of experience in organizational development, both in non-profit management and management consulting.