Speakers
ReFrame offers a unique blend of intellectual rigour and practical theology by engaging a wide variety of teachers and practitioners. Each episode features world-class lectures by Regent College professors, real-world examples from practitioners, and insight from prominent Evangelical thought leaders.
Edwin Hui
Professor Emeritus of Bioethics and Christianity & Culture, Regent College
Interview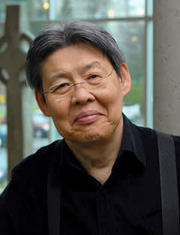 Before coming to Regent College in 1990, Edwin Hui worked as a clinician/scientist for ten years and held the position of Vice Chief-of-Staff of Lakewood Hospital in Los Angeles. Between 2003 and 2011, he was seconded to the University of Hong Kong Faculty of Medicine as Professor of Medical Ethics. Edwin Hui lectures regularly in China and is currently a visiting or honorary professor at Peking, Fudan, Wuhan, Sichuan, and Zhongshan Universities.

Edwin Hui is the founding Editor-in-Chief of the Regent Theological Review, which has been publishing two volumes each year in China since 2004. He has written/edited ten books and published over seventy articles in prestigious peer-reviewed journals including Medicine and Philosophy, Clinical Ethics, Bioethics, Prenatal Diagnosis, New Genetics & Society. He is currently working on a book in clinical ethics and the translation of a series of Puritan writings.