Speakers
ReFrame offers a unique blend of intellectual rigour and practical theology by engaging a wide variety of teachers and practitioners. Each episode features world-class lectures by Regent College professors, real-world examples from practitioners, and insight from prominent Evangelical thought leaders.
J.I. Packer
Board of Governors' Professor, Theology, Regent College
Interview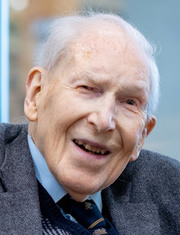 J.I. Packer has taught theology at Regent College since 1979. He has preached and lectured widely in Great Britain and North America, and is a frequent contributor to theological periodicals. A selection of his writings include Life in the Spirit, A Grief Sanctified, Truth and Power, Knowing and Doing the Will of God, Keep in Step with the Spirit and the bestselling Knowing God. He is a member of the Editorial Council of Christianity Today. Dr. Packer was General Editor of the English Standard Version of the Bible, published in Fall 2001.