Speakers
ReFrame offers a unique blend of intellectual rigour and practical theology by engaging a wide variety of teachers and practitioners. Each episode features world-class lectures by Regent College professors, real-world examples from practitioners, and insight from prominent Evangelical thought leaders.
Loren Wilkinson
Professor Emeritus, Interdisciplinary Studies & Philosophy, Regent College
Interview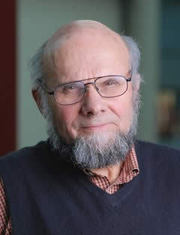 Loren Wilkinson joined the Regent College faculty in 1981. Prior to Regent he taught in the English department at Seattle Pacific College and served as a Fellow at Calvin Center for Christian Scholarship. His teaching interests include Christianity and the arts, philosophy, and earthkeeping. His popular Creation, Wilderness, and Technology course takes place on a summer boat trip.
Dr. Wilkinson has written many scholarly and popular articles developing a Christian environmental ethic and exploring the human relationship to the natural world in its environmental, aesthetic, scientific, and religious dimensions. His books include Earthkeeping: Christian Stewardship of Natural Resources and Caring for Creation in Your Own Backyard (co-authored with Mary-Ruth Wilkinson). He is currently working on a book entitled Circles and the Cross: A Trinitarian Response to Some Contemporary Religious Movements.