Speakers
ReFrame offers a unique blend of intellectual rigour and practical theology by engaging a wide variety of teachers and practitioners. Each episode features world-class lectures by Regent College professors, real-world examples from practitioners, and insight from prominent Evangelical thought leaders.
Paul Williams
ReFrame Executive Producer; Research Professor, Marketplace Theology & Leadership., Regent College
Lecturer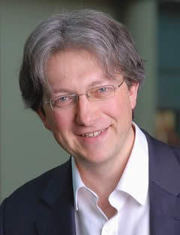 Prior to working at Regent College, Paul Williams served as Chief Economist and Head of International Research for an international real estate consulting and investment banking group based in London, England. His research and writing has focused on the relationship of Christian faith to contemporary economic life. His forthcoming book, Living in Exile, formed the theological basis for ReFrame.