Speakers
ReFrame offers a unique blend of intellectual rigour and practical theology by engaging a wide variety of teachers and practitioners. Each episode features world-class lectures by Regent College professors, real-world examples from practitioners, and insight from prominent Evangelical thought leaders.
Sarah Williams
Research Professor of History of Christianity, Regent College
lecturer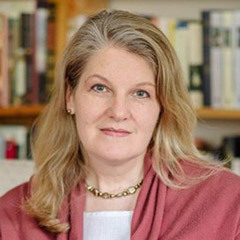 Prior to Regent, Sarah Williams previously taught at the University of Oxford. A specialist in modern British social and cultural history, she is the author of Religious Belief and Popular Culture and co-author of Redefining Christian Britain. She is also the author of The Shaming of the Strong, a personal memoir exploring the challenges of an unborn life. Her current research explores nineteenth- and twentieth-century cultures of gender and spirituality.