Speakers
ReFrame offers a unique blend of intellectual rigour and practical theology by engaging a wide variety of teachers and practitioners. Each episode features world-class lectures by Regent College professors, real-world examples from practitioners, and insight from prominent Evangelical thought leaders.
Amy Sherman
Senior Fellow, Sagamore Institute for Policy Research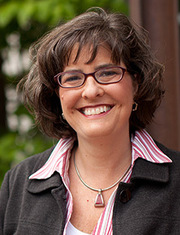 Amy Sherman is a Senior Fellow at the Sagamore Institute for Policy Research, where she directs the Center on Faith in Communities. Dr. Sherman is also Senior Fellow at the Institute for Studies of Religion. She is the author of six books and some 75+ published articles including her recent book Kingdom Calling: Vocational Stewardship for the Common Good. Dr. Sherman earned her BA in Political Science at Messiah College and her M.A. and Ph.D. in international economic development from the University of Virginia. She volunteers as a Senior Fellow with the International Justice Mission and is a long-time member of Trinity Presbyterian Church in Charlottesville, VA.