Speakers
ReFrame offers a unique blend of intellectual rigour and practical theology by engaging a wide variety of teachers and practitioners. Each episode features world-class lectures by Regent College professors, real-world examples from practitioners, and insight from prominent Evangelical thought leaders.
Dean Miller
Director of Spiritual Formation and Discipleship, Falls Church Anglican Church
Interview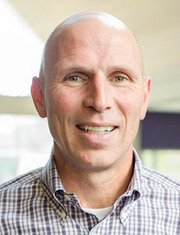 Dean Miller was born in Washington, D.C. and grew up in Southern California where he attended Claremont McKenna College and Azusa Pacific University. After college he came on staff with InterVarsity Christian Fellowship before heading to Regent College for further study. Dean then spent three years in higher education sales with Apple before returning to staff with InterVarsity as an Area Director in the western half of Virginia. Dean joined the staff of The Falls Church in the fall of 2005.