Speakers
ReFrame offers a unique blend of intellectual rigour and practical theology by engaging a wide variety of teachers and practitioners. Each episode features world-class lectures by Regent College professors, real-world examples from practitioners, and insight from prominent Evangelical thought leaders.
George Sanker
Headmaster, Covenant School in Charlottesville, VA
Practitioner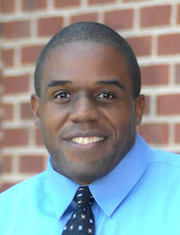 George has worked in education since 1996 and served as the principal of two charter schools in Washington, DC and Longmont, CO. He started his career in education working in private Christian schools where he was a history and theology teacher for middle and high school students. George graduated from Colgate University with a BA in political science. After Colgate, he served as an officer at the Central Intelligence Agency, where he specialized in analyzing data pertaining to Southeast Asia. He also received a MA in Religion from Reformed Theological Seminary. George is currently pursuing a doctorate in sociology at the University of Virginia.