Speakers
ReFrame offers a unique blend of intellectual rigour and practical theology by engaging a wide variety of teachers and practitioners. Each episode features world-class lectures by Regent College professors, real-world examples from practitioners, and insight from prominent Evangelical thought leaders.
Krish Kandiah
Director, Home For Good
Interview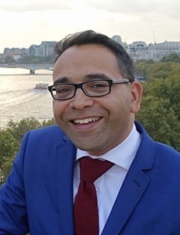 Krish Kandiah is the Executive Director of Churches in Mission at the Evangelical Alliance, lecturer in evangelism at Regent Park College, Oxford University and an associate research fellow at London School of Theology. Dr. Kandiah has been a cross-cultural missionary in Albania, a church pastor in Harrow, UK and a member of the theology faculty at Oxford University, and is in demand as a bible teacher, evangelist and lecturer. His books include Route 66: A Crash Course in Navigating Life with the Bible and Bible Dysciples: Why I Fall Asleep When I Pray and 12 Other Discipleship Dysfunctions. He is a husband, father, adopter, and foster carer.