Speakers
ReFrame offers a unique blend of intellectual rigour and practical theology by engaging a wide variety of teachers and practitioners. Each episode features world-class lectures by Regent College professors, real-world examples from practitioners, and insight from prominent Evangelical thought leaders.
Rich Dean
Lawyer, Washington D.C.
Practitioner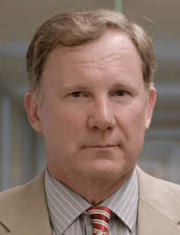 Rich Dean is an attorney in Washington D.C. who focuses on legislation surrounding US money laundering laws and their application to the activities of global companies in emerging markets such as the former Soviet Union, China, Indonesia and Latin America. Prior to working in Washington D.C., Rich has practiced law in New York, Sydney, and Moscow, and was head of a firm's Russia and Central Asia Practice from 1988 to 2005.
Rich has served as a lecturer at the University of Virginia School of Law and has served on the board of the U.S.–Russia Business Council. In addition, Rich has also been on the board of directors for EndPoverty.org and United Way International.