Speakers
ReFrame offers a unique blend of intellectual rigour and practical theology by engaging a wide variety of teachers and practitioners. Each episode features world-class lectures by Regent College professors, real-world examples from practitioners, and insight from prominent Evangelical thought leaders.
Rod Wilson
President Emeritus, Regent College
Interview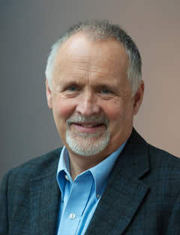 Rod Wilson has served as President of Regent College since 2000. Originally trained as a clinical psychologist, he pursued theological training after completing his doctoral work. He has been involved in the field of counseling and consulting for over thirty years and has held various positions at Tyndale College and Seminary in Toronto. From 1983 to 1995, he held part-time staff positions in two different churches, and from 1995 to 2000, he was the teaching pastor of a growing church in the suburbs of Toronto. In 2004, Dr. Wilson received an honorary doctorate from Trinity Western University in recognition of his gifts of leadership and acuity of vision.
He is the author of Counseling and Community and How Do I Help a Hurting Friend?—both award-winning books—and the co-author of Exploring Your Anger and Helping Angry People.